has been added to your cart!
First time user? Your account will be automatically be created after purchase. Please note:

--Webinars require continuous attendance on the date(s) offered to receive PDAs/CEUs. If you cannot attend, please consider a self-paced distance-learning version instead, if available, or another class that you will be able to attend.
--Ebooks are included with class purchase--please do not purchase both. When purchased separately, Ebooks are for informational purposes only--no PDAs/CEUs.
Questions? Please visit our FAQ page. Thank you for your purchase!

Workshop Topics:
Key metrics to track for business development.
Insurance billing basics, and whether to join–or quit–managed care networks
Practice and risk management essentials
Customer service: keys to success!
Building a thriving practice through cultivating medical referrals
Why and how to avoid social media marketing--you can do it, using no-cost and efficient marketing strategies!
The golden parachute: planning and selling your practice for maximum value
Who should take this class:
AOM students planning their future practice
Recently-licensed acupuncturists
Those transitioning to a new practice model or location
Those re-entering the profession
Anyone who wants support in starting and building a safe, sustainable and satisfying practice!
Participants receive:
A "starter kit" of sample spreadsheets, clinic operating procedures, and marketing and educational materials
On-going access to class notes and discussion forums
This class builds on the topics covered 9:00 a.m.-1:00 p.m. in Starting Your AOM Practice: securing locations and rental/employment agreement terms that work for you and your patients; business planning essentials (financing, fee-setting, and appointment schedules) and more. Take both classes for -10% off each!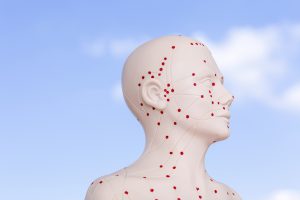 Next offering: TBA. Please let us know of your interest in a distance-learning class.