with Anthony Von der Muhll, L.Ac., DNBAO, FAIPM 
Next offering: date TBD. Please let us know of your interest in a live or distance-learning class.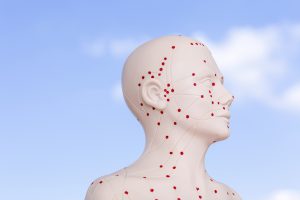 ---
Many acupuncture practices struggle, not for lack of medical training, but for inadequate planning, development and management of a health-care enterprise. This class will help participants plan for and implement success!
Workshop Topics:
Key metrics to track for business development.
Insurance billing basics, and whether to join–or quit–managed care networks
Practice and risk management essentials
Customer service: keys to success!
No-cost, efficient marketing and referral-building strategies.
The golden parachute: planning and selling your practice for maximum value
Who should take this class:
AOM students planning their future practice
Recently-licensed acupuncturists
Those transitioning to a new practice model or location
Those re-entering the profession
Anyone who wants support in starting and building a safe, sustainable and satisfying practice!
Participants receive:
A "starter kit" of sample spreadsheets, clinic operating procedures, and marketing and educational materials
On-going access to class notes and discussion forums
This class builds on the topics covered 9:00 a.m.-1:00 p.m. in Starting Your AOM Practice: securing locations and rental/employment agreement terms that work for you and your patients; business planning essentials (financing, fee-setting, and appointment schedules) and more. Take both classes for -10% off each!
Anthony Von der Muhll L.Ac., DNBAO, FAAPM specializes in sports injuries and orthopedic and pain conditions. He became Licensed as an Acupuncturist in 2003, and was the first graduate of the Five Branches University's' Integrative Sports Medicine program. He has served as a Clinical Instructor and Associate Professor at the Five Branches since 2005, and as a Doctoral Program Instructor in Integrative Acupuncture Orthopedics at the Academy of Chinese Culture and Health Sciences. He is also a Diplomate of the National Board of Acupuncture Orthopedics, a Fellow of the American Academy of Pain Management, and certified as a Myofascial Trigger Point Therapist ("dry needling") through Myopain Seminars . He has over 20 years of clinical experience as a sports massage therapist, physical therapy aide, athletic training assistant, and licensed acupuncturist in multi-disciplinary clinics, including SpineMed Associates and the PRIME Pain Medicine Institute. He has also served as an Expert Witness for the California Acupuncture Board (CAB) and in malpractice litigation, and a practice manager and consultant to numerous acupuncturists. He is an approved by the CAB as a provider for Continuing Education (Provider #1225)
For more information:
Email: info@aomprofessional.com
Phone: 1-800-499-1438