Do you know what the new CNT manual requires for minimizing pneumothorax risks? For sterilizing cups and gua sha spoons? For medical documentation and record-keeping?

Do you know what social media marketing techniques are legal vs. illegal, as well as what terms to avoid using on your website?
Do you know how to avoid triggering insurance audits for suspected over-billing?
Do you know what constitutes "patient abandonment" that could lead to suspension of your license?
Can you recognize "high-risk" patients, and what would you do/not do if you were concerned someone was going to file a malpractice suit against you?
Topics Include
Informed consent and documentation: essential risk management strategies

Recognizing and managing high-risk patients

Review of "gray areas" in scope of practice

Truth in advertising: representation of title, training, prognosis, outcomes

Fiduciary duties: fee setting, splitting, discounts, insurance billing, product sales

Preventing allegations of patient abandonment

Review of critical recommendations of the Clean Needle Technique Manual, 7th ed.
If you took the CNT certification exam prior to 2015, reviewing the 7th ed. of the CNT Manual is critical, as there have been many significant changes that have re-shaped standards of care and essential risk management strategies for the profession. Knowing and following the guidelines of the CNT Manual, 7th ed. minimizes risks for your and your patients!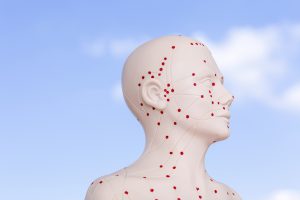 If you're unsure, this Class/E-book is for you!
I invite you to benefit from my experience as an Expert Witness in malpractice litigation, complaints to regulatory boards, and insurance audits to help you manage risks while supporting sustainable growth. Review safe practices for marketing, insurance billing, and referral-building, clinical treatment and practice management, as well as the new Clean Needle Technique Manual.
--Anthony Von der Muhll, L.Ac., DNBAO, FAIPM, Instructor
Next offering: TBA. Please let us know of your interest in a distance-learning class.