Avoiding malpractice and complaints; legalities and ethics regarding advertising, fees, billing
Acupuncture Expert Witness in Malpractice Litigation and Regulatory Investigations
has been added to your cart!
First time user? Your account will be automatically be created after purchase. Please note:

--Webinars require continuous attendance on the date(s) offered to receive PDAs/CEUs. If you cannot attend, please consider a self-paced distance-learning version instead, if available, or another class that you will be able to attend.
--Ebooks are included with class purchase--please do not purchase both. When purchased separately, Ebooks are for informational purposes only--no PDAs/CEUs.
Questions? Please visit our FAQ page. Thank you for your purchase!

We are replacing our former 8-CEU distance-learning class with 4 x 2-CEU/PDA distance-learning classes for greater flexibility for NCCAOM diplomates to complete Safety & Ethics requirements. Please check back soon for NCCAOM-approved PDAs!
Do you know what the new CNT manual (7th ed.) recommends for minimizing pneumothorax risks? Sterilizing cups, gua sha tools? Preventing heat lamp and moxa burns? Medical record-keeping?
Do you routinely provide a "best-practices" informed consent before treatment?
Do you know what social media marketing techniques are legal vs. illegal, as well as what terms to avoid using on your website?
Do you know how to avoid triggering insurance audits for suspected over-billing?
Do you know what constitutes "patient abandonment" that risks license suspension?
Can you recognize when you're in a "higher-risk" relationship with a patient?
What would you do/not do if you were concerned someone was going to file a malpractice suit against you?
If you're unsure, this Class/E-book is for you!
If you took the CNT certification exam prior to 2015, reviewing the 7th ed. of the CNT Manual is critical, as there have been many significant changes that have re-shaped standards of care and essential risk management strategies for the profession. Knowing and following the guidelines of the CNT Manual, 7th ed. minimizes risks for your and your patients!
I invite you to benefit from my experience as an Expert Witness in malpractice litigation, complaints to regulatory boards, and insurance audits to help you manage risks while supporting sustainable practice growth.
--Anthony Von der Muhll, L.Ac., DNBAO, DAOM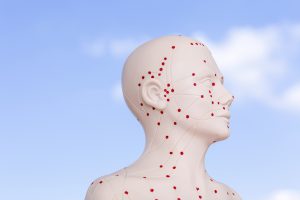 Topics Include
Review of critical recommendations of the Clean Needle Technique Manual, 7th ed. and s

tandards of care regarding frequently-litigated injuries

Pneumothorax and other organ punctures

Nerve traumas

Burns, scarring and infections

Slip-and-fall injuries

Failure to diagnose, manage and refer

Informed consent and documentation: essential risk management strategies

Recognizing and managing higher-risk patients and patient relationships, while avoiding discrimination or abandonment

Truth in advertising: representation of title, training, prognosis, outcomes

Fiduciary duties: fee-setting and -splitting, discounts, insurance billing, product sales

California acupuncturists: clarifying the scope of practice "gray areas"