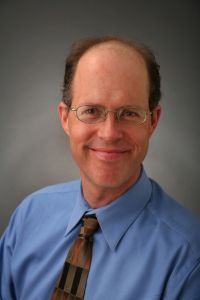 Anthony Von der Muhll, L.Ac., DAOM, DNBAO, FAIPM is available for consultation, written opinions, depositions, testimony and other
acupuncture expert witness, oriental medicine expert witness, dry needling expert witness and massage therapy expert witness services
in litigation, regulatory board complaints and investigations, and insurance audits.
He is also available as an acupuncture practice management consultant regarding:
Medical documentation and report-writing
Risk management and professional ethics
Strategic marketing and business development
Obtaining work in integrative medicine settings
Mr. Von der Muhll's expert witness and consultant experience and credentials include:
Expert witness for civil litigation cases, representing both plaintiffs and defendants
Subject Matter Expert for the California Department of Consumer Affairs' Acupuncture Board in disciplinary cases
Clinical Safety and Professional Ethics Instructor, Clinical Supervisor, Associate Professor, and Clinic Manual Consultant at the Five Branches University of Traditional Chinese Medicine 
Doctoral Program Instructor, Doctorate in Acupuncture and Oriental Medicine programs at the Academy of Chinese Culture and Health Sciences, the American College of Traditional Chinese Medicine, and the Virginia University of Integrative Medicine.
Founder/Head Acupuncturist, 2003-2020 Santa Cruz Acupuncture Orthopedics and Sports Medicine Clinic; now in private practice at the Sports Acupuncture Clinic, Berkeley CA.
Fellow, Academy of Integrative Pain Management, 2014 (unfortunately now defunct)
Diplomate, National Board of Acupuncture Orthopedics, 2006 (unfortunately now defunct)
Continuing Education Provider #1225, California Acupuncture Board
See full Curriculum Vitae.
Mr. Von der Muhll teaches continuing education regarding:
Red Flags and Referrals: Recognition and Management of Serious Medical Conditions for Acupuncturists in Primary Care
Medical Documentation and Report-writing
Starting and Building Your Acupuncture Practice
Integrative Acupuncture Orthopedics
For practice management consulting, please send a description of your needs to: info@aomprofessional.com
For expert witness services, an initial 15-minute consultation may be scheduled at no charge by Contacting us, calling 1-800-499-1438, or emailing info@aomprofessional.com.