has been added to your cart!
First time user? Your account will be automatically be created after purchase. Please note:

--Webinars require continuous attendance on the date(s) offered to receive PDAs/CEUs. If you cannot attend, please consider a self-paced distance-learning version instead, if available, or another class that you will be able to attend.
--Ebooks are included with class purchase--please do not purchase both. When purchased separately, Ebooks are for informational purposes only--no PDAs/CEUs.
Questions? Please visit our FAQ page. Thank you for your purchase!

---
Enhance your familiarity with AOM research, and your ability to:
Obtain improved outcomes with a wider variety of cases, by applying research regarding mechanisms of AOM modalities, techniques and treatment variables;
Educate patients, health-care practitioners, and the general public regarding AOM therapeutic mechanisms;
Participate in professional discussions and studies with other medical providers and researchers;
Assessing Research Quality and Relevance
Improve efficiency and accuracy in evaluating research for its quality and relevance, including:
Independence from bias and financial interests
Blinding of subjects and evaluators
P-values, confidence intervals, statistical power and sample size, effect size, number-needed-to-treat, and more
Patient-practitioner relationships and the "Therapeutic Alliance"
Patient beliefs and expectations, placebo and nocebo genomics, and the "Placebo Paradox"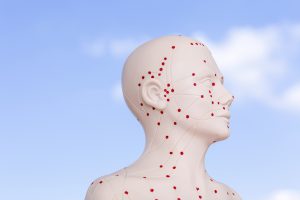 Review studies regarding therapeutic mechanisms of AOM modalities
including explanatory studies of acupuncture, electro-acupuncture, myofascial trigger point needling, cupping and gua sha:
The inflammatory cascade, and provocation of anti-inflammatory responses
Diffuse noxious inhibitory controls and closing the spinal gate
Homeostatic processes of the peripheral and central nervous and vascular systems
Myofascial tissue stimulation, including trigger point reduction, tension homeostasis, and disruptive and proliferative effects
Bio-psycho-social variables in patient responses to acupuncture
Effects of concurrent use of anti-inflammatory medications and opiates/opioids
¹with California Acupuncture Board
Next offering: TBA. Please let us know of your interest in a distance-learning class.