Includes 1-year access to E-Book
---
Live classes and webinars feature instructor-lead peer review/feedback regarding chart notes, and comparison of electronic and on-line documentation systems
Medical report-writing skills are vital for treatment authorization requests and reimbursement for HMO, Personal Injury and Workers Compensation cases. Review and apply best practices for the particular requirements of managed care, including:
Initial and follow-up evaluations: setting treatment goals, present outcomes, and making recommendations for future care to support reimbursement and treatment authorization/re-authorization requests
Comparison of electronic health records systems for managed care reporting
Using standardized functional capacity questionnaires to measure subjective assessments of progress
Pain scales: how to use them accurately and reliably
Specific requirements of the California Workers Compensation system: initial and progress reports (PR2s)

Documentation and reporting of objective measurements of functional capacities and other key baselines, including:

Findings from observation and inspection

Joint range-of-motion, tracking and stability

Muscle strength

Sensory function

Tenderness

Limb girth and skin lesions

Orthopedic and neurologic assessments

Special tests and physical examinations for other body systems

Non-quantifiable assessments of functional capacity
Distance learning/self-study, E-book and live class notes feature sample initial functional capacity evaluations and re-evaluation reports for managed care insurance.
Live class features instructor-lead peer review/feedback regarding student reports.
***Please note: For Certification in Acupuncture Orthopedics, either the live class (8 hours/CEUs/PDAs), or the distance-learning class (5 hours CEUs/PDAs) + one live 3-hour clinical case mentorship meeting focused on medical documentation (no CEUs/PDAs)  is required.***
Student Ratings and Comments
from evaluations of a prior live class offered in 2016, as required by California Acupuncture Board
Respondents: 13 of 17 enrolled
Average rating: 99/100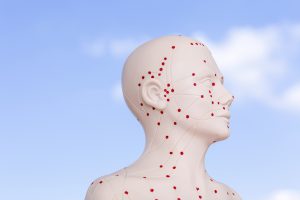 "Anthony as always is superbly professional, knowledgeable, and encouraging improvements in clinical practice. Thank you!"  --Anonymous
"All of your classes have been instrumental in my ability to improve patient care–but it could be a 2-day course to cover more. Thank you!"  –Jennifer Root, L.Ac.
"I always enjoy Anthony's classes, very helpful info."  --Anonymous
AOM Professional is pleased to offer members of California Acupuncture and Traditional Medicine Associates (CalATMA) a 10% discount on classes. Now you can support the California Acupuncture profession while you learn!