for Better Care, Reimbursement, Referral-building, and Malpractice Defense
Next offering: TBA. Please let us know of your interest in a distance-learning class.
---
Course Content
Professional medical charting and reports are vital for:
Improving outcomes and learning from your patients
Supporting insurance reimbursement, surviving insurance audits and records requests
Building referral relationships and improving coordination of care with other medical professionals
Defense in cases of malpractice and complaints to regulatory agencies
Class Topics:
Making it safe, effective, and practical

Ways to learn and hone charting skills
Paper vs. electronic health records systems: comparisons
Pros and cons of templates, checklists, and narratives
Custodianship and transfer of patient records

Essential contents of a SOAP notes and HPIs: essential and appropriate contents and terminology

Subjective
Objective
Assessment
Plan
On-line, E-book and class notes feature a sample initial visit report (History of Present Illness)
Live class features instructor-lead peer review/feedback regarding student chart notes
The topics in this class are continued on Sunday, January 13, 9:00 a.m.-6:00 p.m., with Report-Writing for Managed Care: HMO, Personal Injury, and Workers Compensation
Take both classes for -10% off each.
Student Ratings and Comments
from evaluation from prior live class offering in 2016, as required by California Acupuncture Board
Respondents: 13 of 17 enrolled
Average rating: 99/100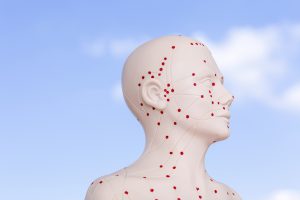 Ratings and Reviews "Anthony as always is superbly professional, knowledgeable, and encouraging improvements in clinical practice. Thank you!"  --Anonymous
"All of your classes have been instrumental in my ability to improve patient care–but it could be a 2-day course to cover more. Thank you!"  –Jennifer Root, L.Ac.
"I always enjoy Anthony's classes, very helpful info."  --Anonymous