Includes access to E-Book
Video recording of 8-8-21 live webinar will be added to written course materials
---
Professional medical charting and reports are vital for:
Supporting insurance reimbursement, surviving insurance audits and records requests
Building referral relationships and improving coordination of care with other medical professionals
Improving outcomes and learning from your patient cases
Defense in cases of malpractice and complaints to regulatory agencies
Class Topics:
Bring your charting up to the highest standards of professionalism: best practices in contents, organization, terminology for initial visit HPIs and follow-up SOAP notes

Subjective
Objective
Assessment
Plan

Practical and efficient charting techniques: save time and effort while improving quality

Paper vs. electronic health records systems: how to choose and make them work for your clinic
Pros and cons of templates, checklists, and narratives: avoiding the appearance of "rote" treatment
Custodianship and transfer of patient records: keeping it safe and legal
Further learning: developing charting skills for your areas of specialization
Distance learning/self-study, E-book and live class notes feature sample initial visit (History of Present Illness) and progress (SOAP) reports.
Live class features instructor-lead peer review/feedback regarding student chart notes.
Student Ratings and Comments
from evaluation from prior live class offering in 2016, as required by California Acupuncture Board
Respondents: 13 of 17 enrolled
Average rating: 99/100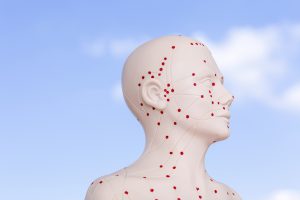 "Anthony as always is superbly professional, knowledgeable, and encouraging improvements in clinical practice. Thank you!"  --Anonymous
"All of your classes have been instrumental in my ability to improve patient care–but it could be a 2-day course to cover more. Thank you!"  –Jennifer Root, L.Ac.
"I always enjoy Anthony's classes, very helpful info."  --Anonymous

AOM Professional is pleased to offer members of California Acupuncture and Traditional Medicine Associates (CalATMA) a 10% discount on classes. Now you can support the California Acupuncture profession while you learn!